This is five strongest contestants of Miss universe 2011 until June 2011.
They were
chosen
by 89
voters
and
pageant
experts
from around the
world. Here they are...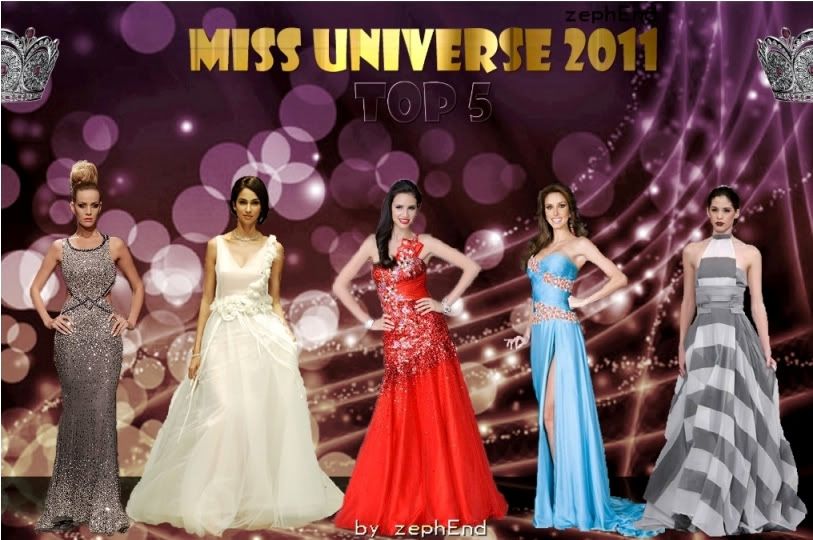 The Top 5 of Miss universe 2022 [June Session]
The top 5 are

Aferdita Dreshaj (Kosovo), Deborah Priya Henry (Malaysia), Sheldry Saez (Panama), Vanessa Goncalves (Venezuela), and Viviana Ortiz (Puerto Rico).
The Top 10 of MU 2011 [june session]
The top 10 are Olesya Stefanko (Ukraine), Leila Lopes (Angola), Karin Ontiveros (Mexico), and Kerstin cook (Switzerland).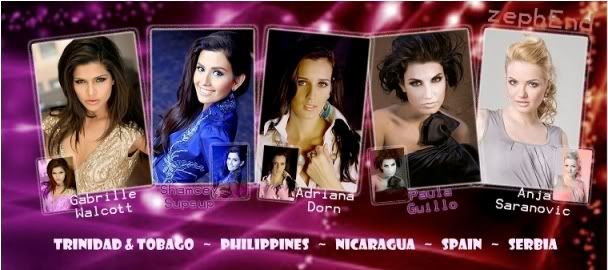 The Top 15 of MU 2011 [June Session]
The top 15 are Gabrielle Walcott (Trinidad Tobago), Shamcey supsup (Philippines), Adriana dorn (Nicaragua), Paula Guillo (Spain), adn anja Saranovic (Serbia).